The Best Compression Socks To Squeeze Away Your Leg Pain
A pair of socks will change your life! Here's how…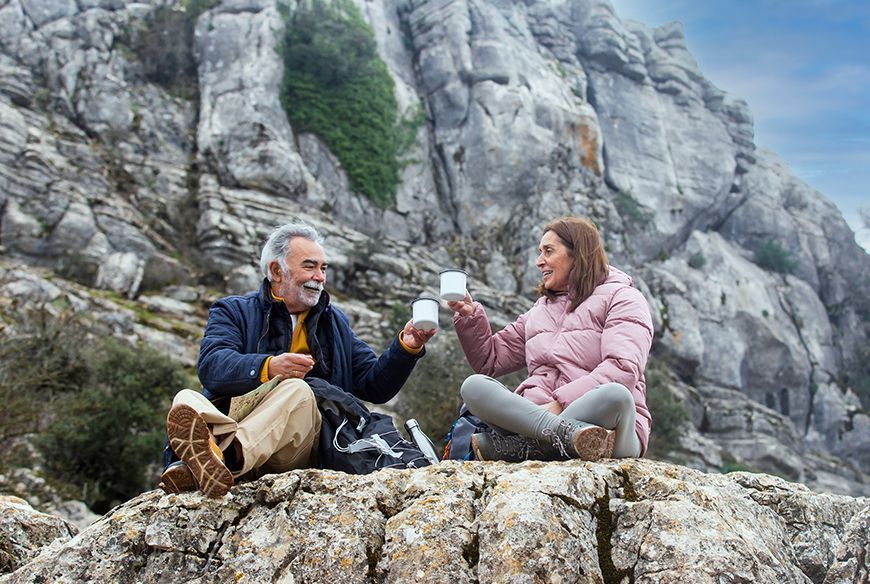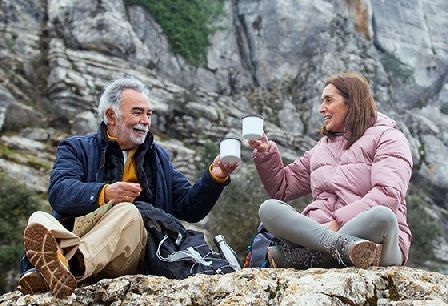 "My legs are killing me," said most of us. Actually, up to 87% of people have painful feet at some time in their lives due to varying health issues.
Leg problems, from pain to swelling can limit you very much in life – stopping you from enjoying long walks in the outdoors, exercising, or even getting a good night's sleep.
And if you're on your desk or on your feet a lot, shin and calf pain can feel like your second shadow. Over-the-counter pain relievers, massage, pain relief gel… these just don't seem to treat the problem, they're just temporary solutions.
There is good news, though. There is a groundbreaking, accessible, affordable and safe solution that is backed by science:
It turns out that the only thing standing between you and having healthy legs is not having experienced compression socks yet!

People are finally starting to realize this…
Compression socks help improve circulation and reduce leg swelling and pain caused by injury, arthritis, spider and varicose veins, and much more.
Compression socks that actually work!
It's easy to just make a pair of socks and claim that they're the best compression socks on the market. What's not easy is finding the highest-quality compression socks that have never failed anyone before.
We want our customers to get the best out of anything that can improve their lives. For that reason, we've selected one of the top-performing compression socks out there.
The Mid-calf Medical Compression Socks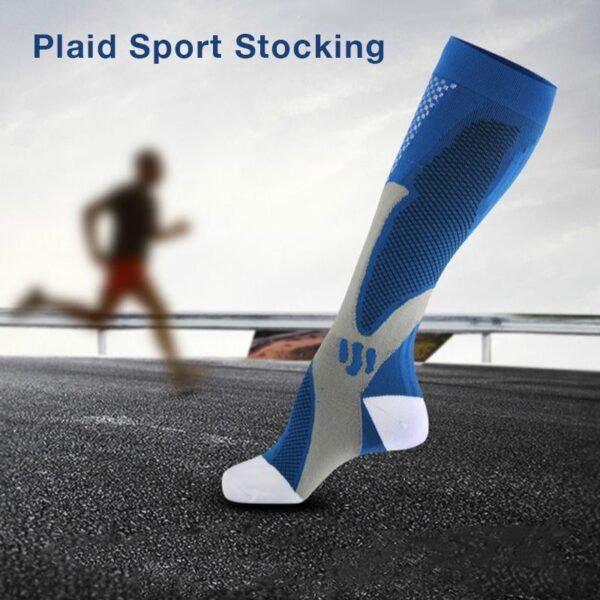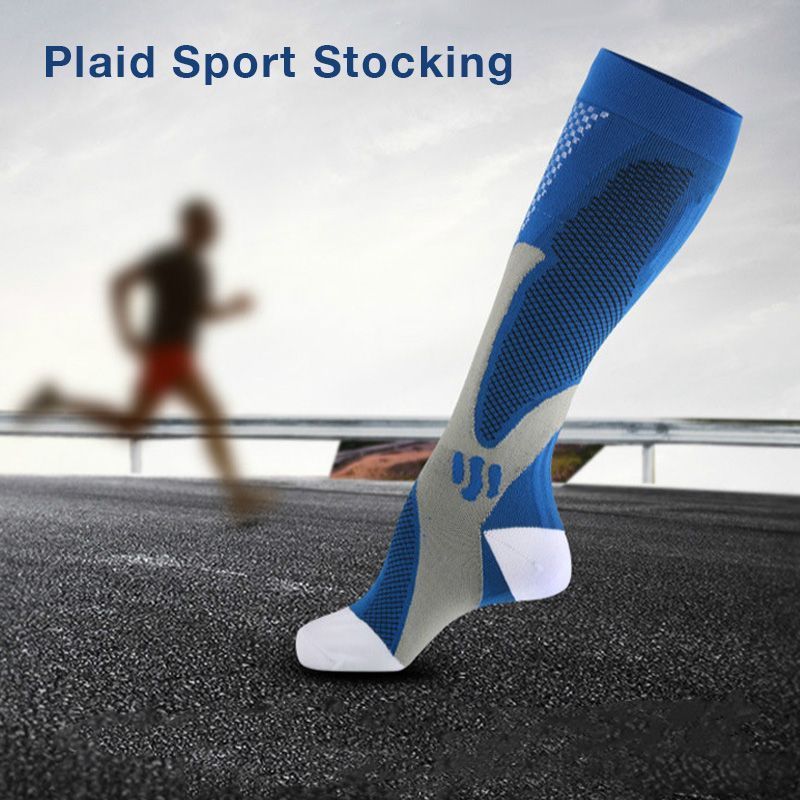 These compression socks provide:
Immediate comfort while giving your feet optimal compression all the time.
Allow faster movement, reduce friction, quicker reaction, and reduce injury risks.
Ideal for exercising, running, or when you have a long plane flight.
Have great shock absorption: instantly reduce fatigue and swelling in your lower leg.
Comfortable double-knitted nylon fabric that does not slip down your leg while moving.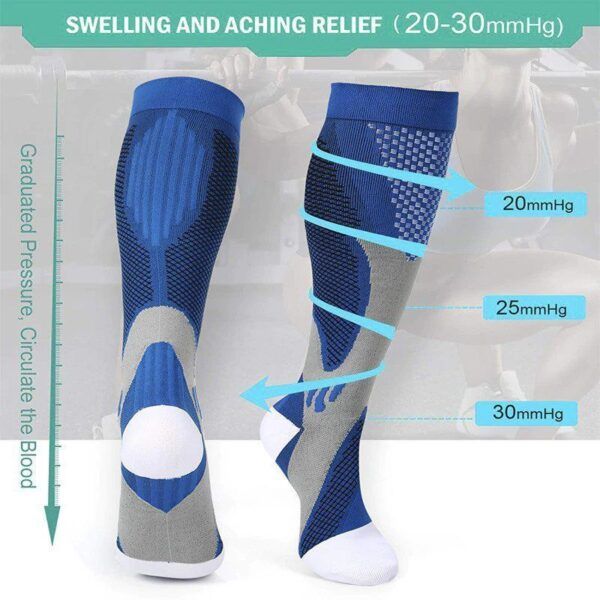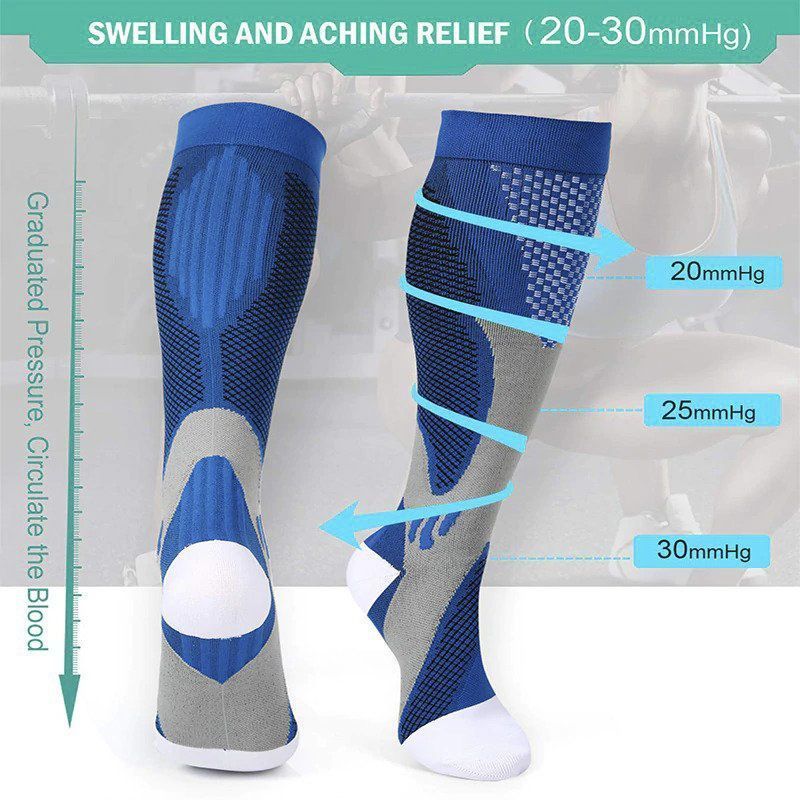 Compression socks for every lifestyle!
Regardless of your lifestyle – whether you are an office worker bound to a sedentary life, a security guard who has to stand all day, a senior, a pregnant woman, an athlete, or an outdoor enthusiast – these compression socks will squeeze the pain out of your life!
You'll say goodbye to fatigue and boost blood circulation, eliminate the swelling issues, and relieve your aching joints.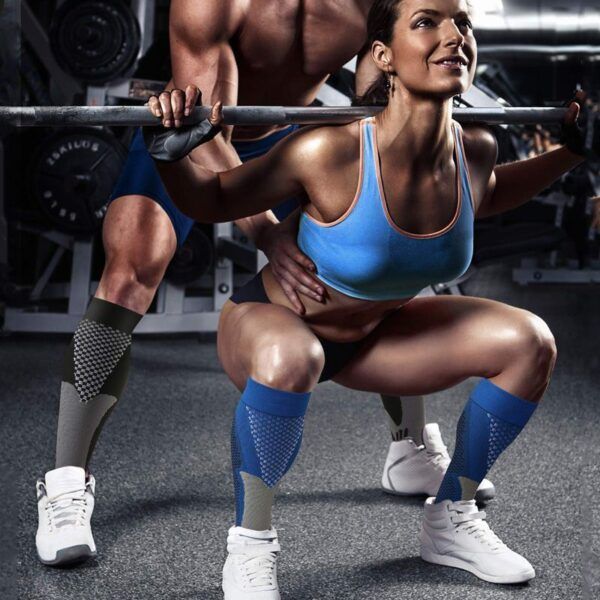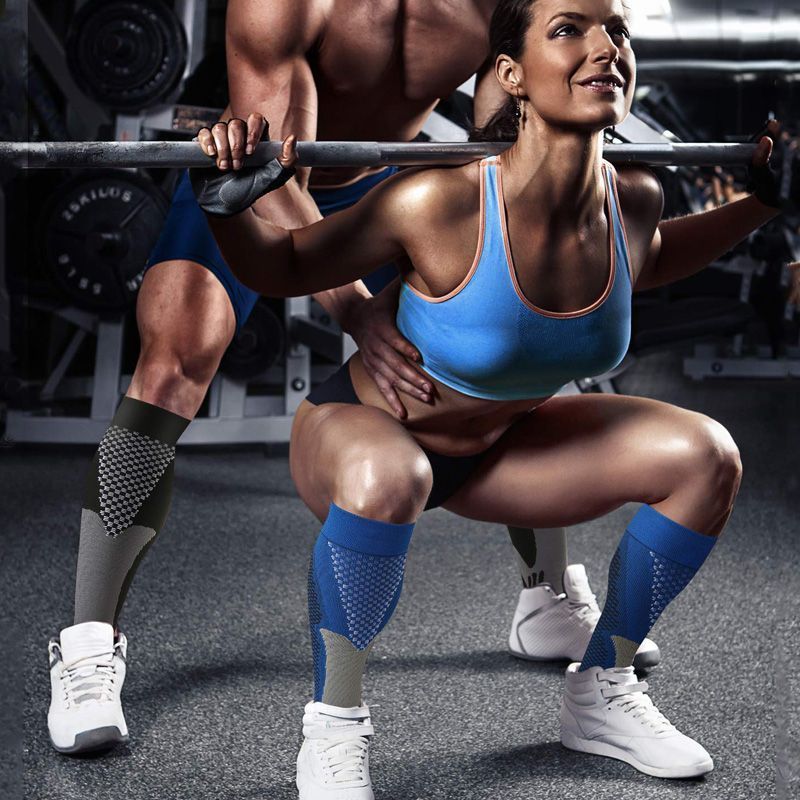 People who have tried these socks had only good things to say:
"I am a 71 year old, regular mountain hiker. After hikes of about 10kms over rough up-and-down terrain, my lower legs tend to cramp and swell [...] These socks are amazing! I have never had a pair of socks make my legs feel so good. I usually get tired and achy after wearing them for a long time, but with these socks, my legs feel energized and relieved from the fatigue."
"I've noticed a difference on the 1st day of wearing them - I spend 8+ hours on my feet during the day. I started getting some spider veins. But now the veins are gone. [...] The best I've tried!"
Thrive in life no matter your age or lifestyle!
©2022 Packnrun. All Rights Reserved.