Many accidents happen on the road to cyclists every day due to the lack of warnings to the drivers, so if you enjoy riding your bike, or have kids who do, then you are risking all of your lives every time!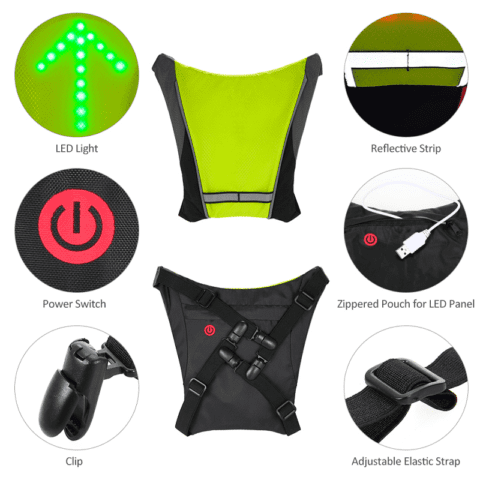 Get The Bike Signal Vest that is specially designed to make your intents clear for road users without the need to take your hand off the handlebar. By using the wireless remote control, you will show the drivers when you are going right, left, forward, or stopping! The Signal Vest is durable, highly-visible, and waterproof to guarantee your safety at nighttime, daytime, winter, and forever!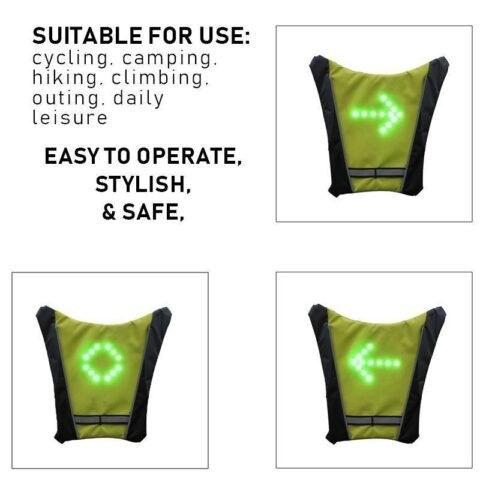 Life is too precious to lose it on the road… Get The Bike Signal Vest for you and your loved ones now!
The bike signal vest is a signal indicator that will keep you safe and protected when cycling during the day and night.
LED remote warning to alarm drivers when you are turning left, right, forward, or stopping.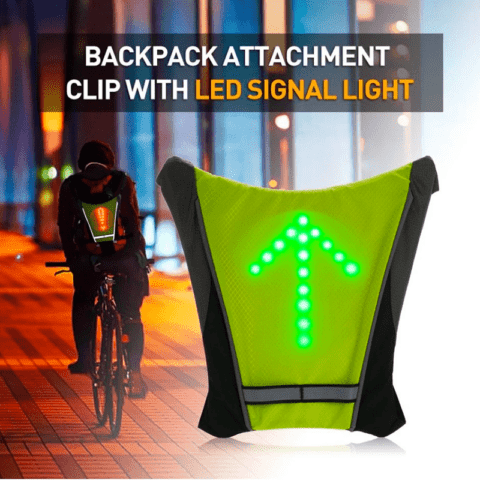 Durable, waterproof & high-quality material that affectively works during the rain and provides long use time.
Simple, compact & wireless remote controller that lets you quickly and easily control the vest when biking.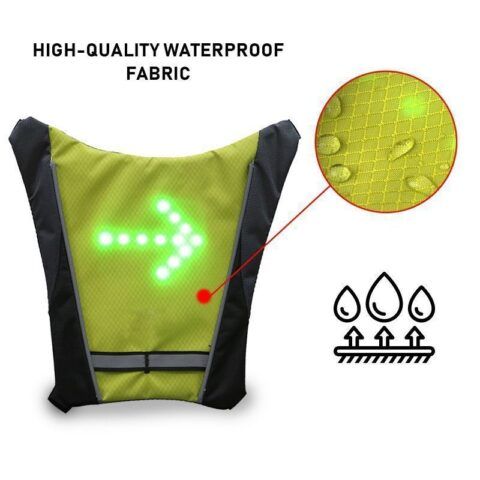 Extra inner pocket where you can keep the remote control, your phone, keys, or anything necessary.
Lightweight with unique appearance to keep you comfortable and visible to guarantee your safety.
Perfect for adults and children! 
Specifications
Product size: 250*250mm
Packing: nylon
Function: Turn indicator and parking warning
Shell material: PC+ABS
Communication method: wireless frequency 2.4GHZ
Control distance: 3m
Backpack/Pendant: Waterproof fabric
Working time: 12-15H
Charging time: 3H (with LED indicator)
Remote control battery: 2xCR2032 (built-in)
Receiving battery: 4.2V, 650mAh lithium battery
Instruction type: turn left, turn right, forward, stop standby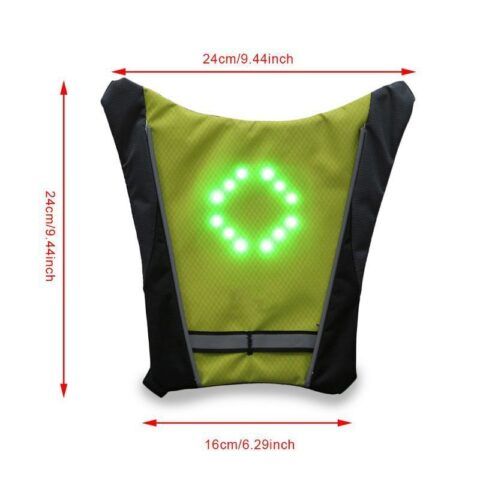 Package List
1* LED indicator pack
1* remote control
1* remote control cardholder
4 *cable ties
1* USB cable
1* Instruction manual