Walking or camping in cold environments can be extremely hard and may even cause health issues. Your feet need warmth to relieve pain and help prevent blood circulation problems, and in other words, your feet need The Heated Insoles.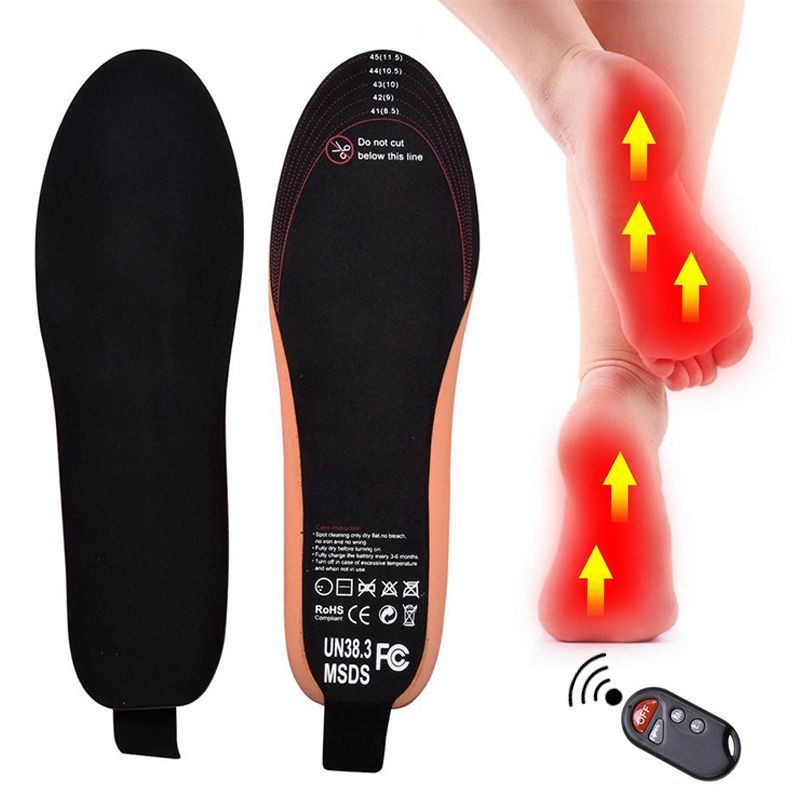 The Heated Insoles is designed to keep your feet warm and toasty! It's very safe, comfortable, and breathable. With wireless remote control, you can adjust the heating temperature till you are completely warm and happy. 
The Heated Insoles are the warm hugs your feet need! Order quick.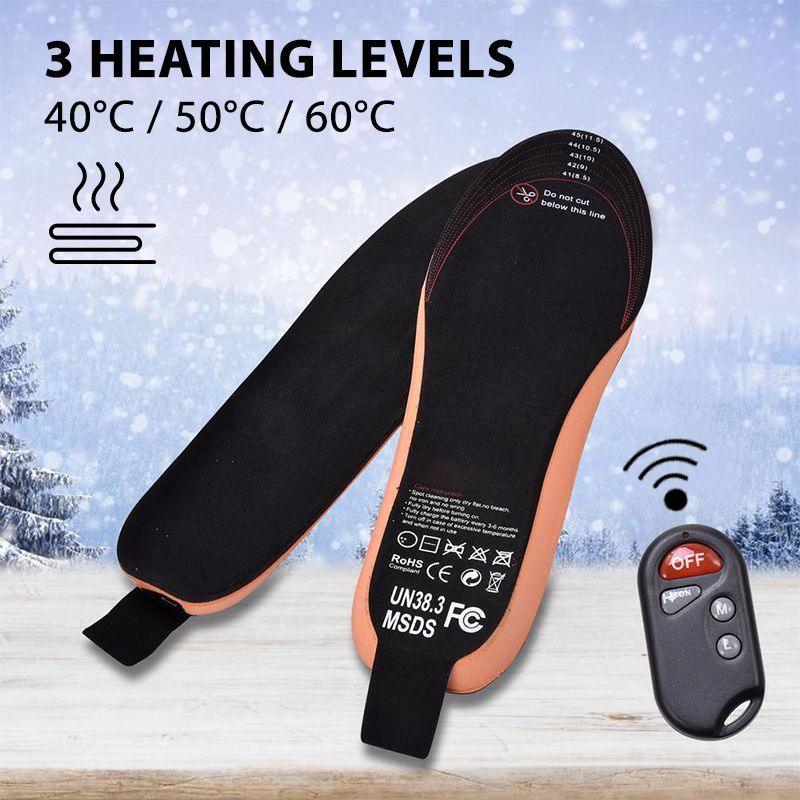 The heated insoles are made of high-quality microfiber cloth to ensure your comfort.
Soft & breathable material with a built-in electronic control system that can be used in cold winter.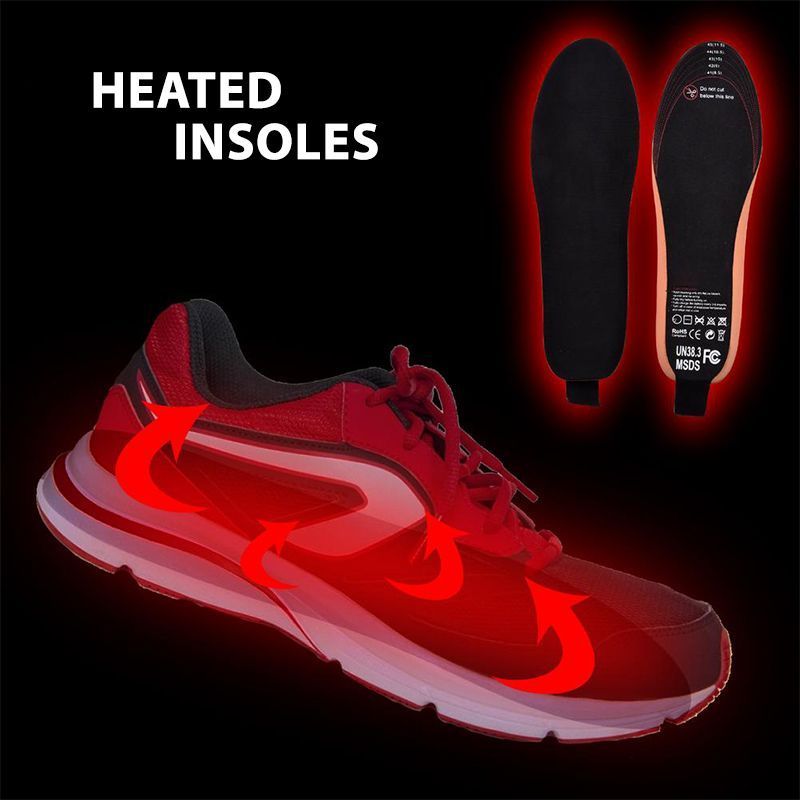 3 adjustable temperature: low, medium, and high to help you find your perfect set.
Adjustable insole size to fit any shoe size by being cut.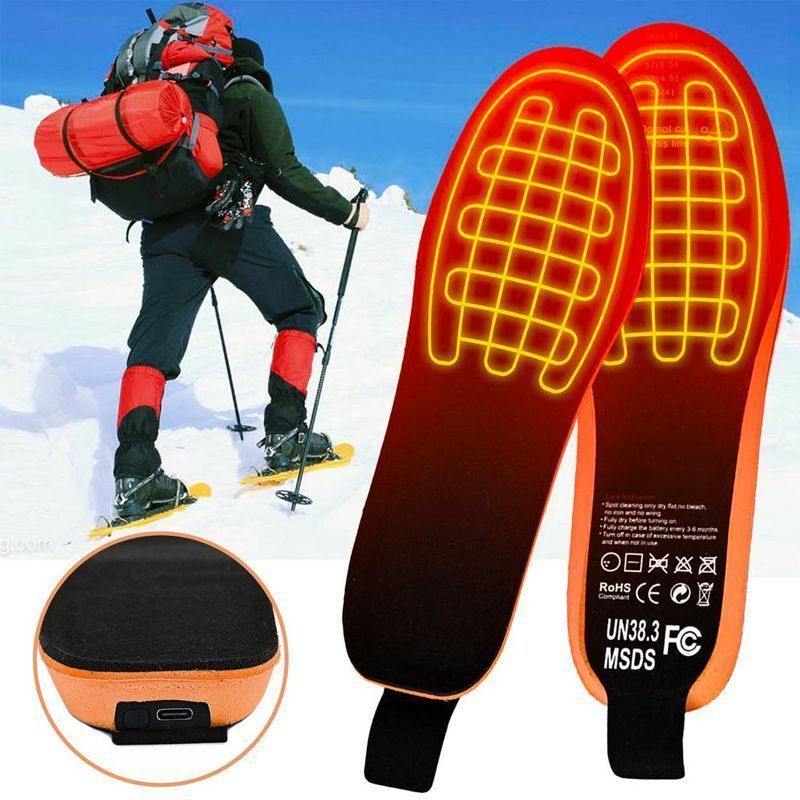 Rechargeable & high capacity battery that provides up to 5 hours of warmth.
Safe & can be easily controlled with wireless remote control.
Ideal for campers and hikers to keep them warm during cold nights.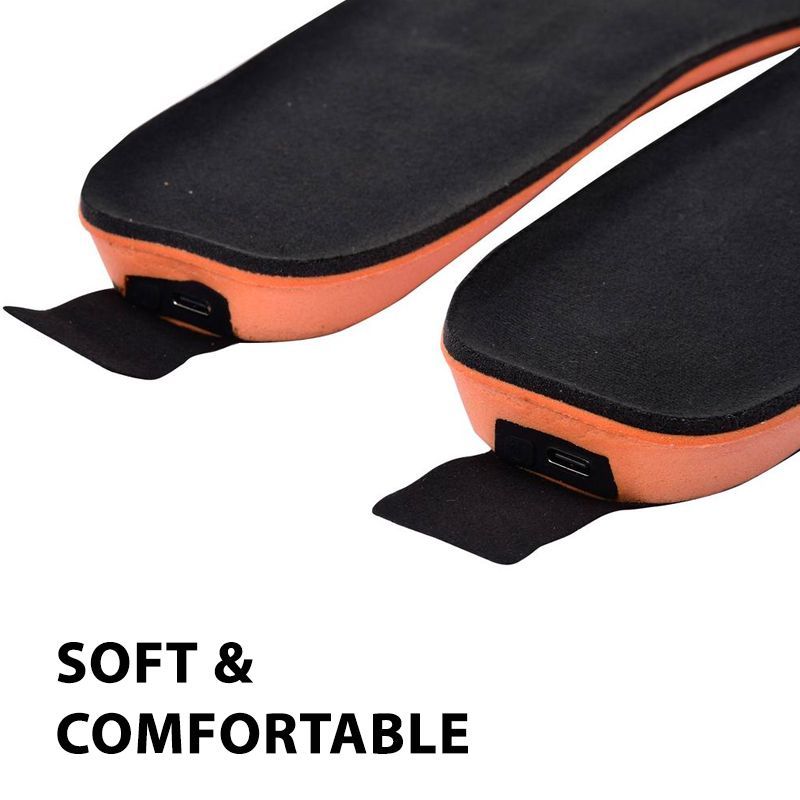 Specifications
Charging: USB charging
Voltage: 3.7V
Battery capacity: 2100mAh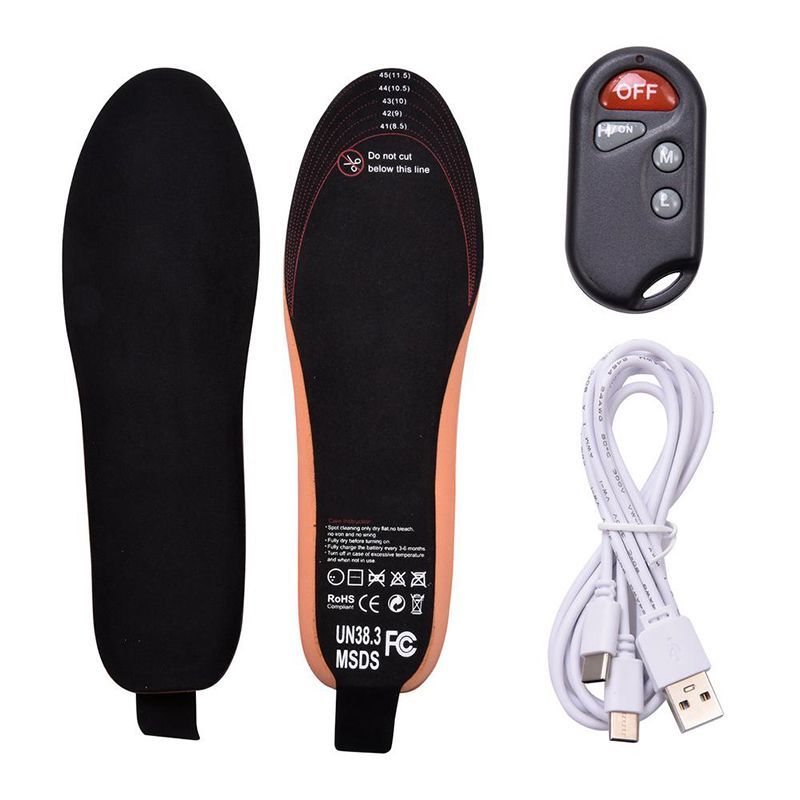 Packing List
1 Pair of Insoles
1*Remote Control
1*Charging Cable