With this fashionable & wearable Micro USB Bracelet, you no longer need to worry about your Smartphone's battery status anymore! You can use it to charge your iPhone, Android or Type C device wherever you are and without the hassle of carrying a long charging cable. With this promising smart USB bracelet, you can always stay connected to the online world! This USB Charging Cable Bracelet is waterproof, durable, practical, and above all stylish & fashionable!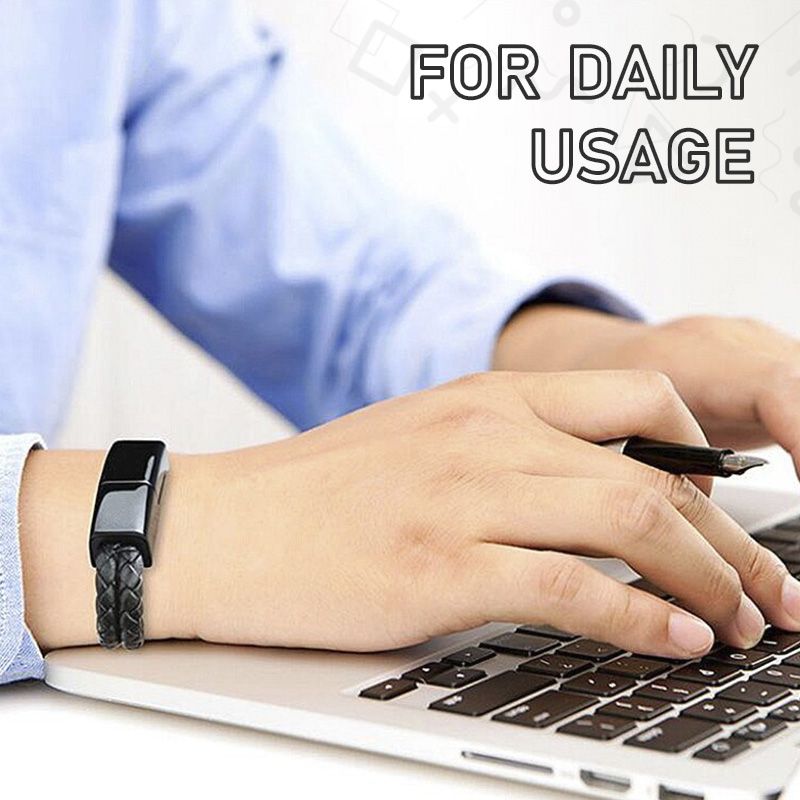 PREMIUM, DURABLE, & HIGH-QUALITY:
The Micro USB Bracelet is made of high quality and durable PU leather material, double-group electric core and zinc alloy. It is lightweight, water-resistant, and can last for a long time.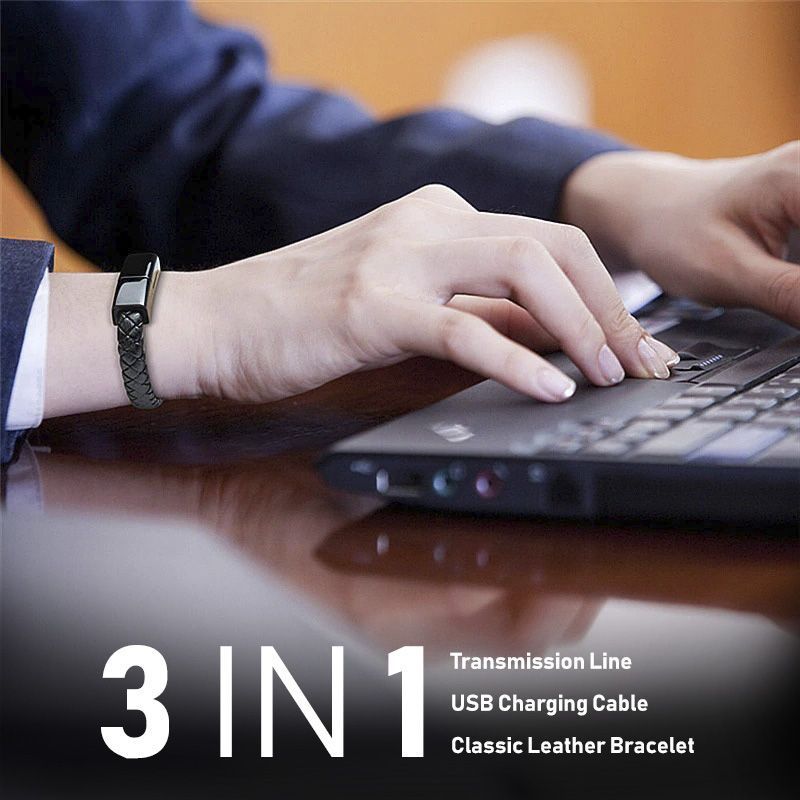 CHARGES YOUR DEVICE ANYWHERE & ANYTIME:
This USB bracelet is portable and wearable. you can carry it with you wherever you go and use it whenever your device's battery has gone dead without the need of a long charging cable.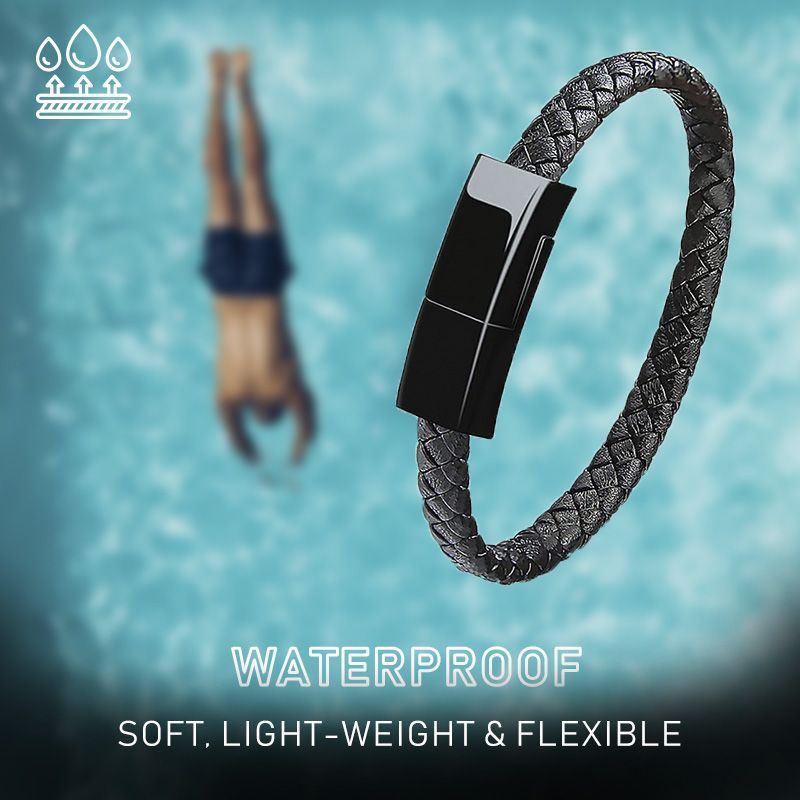 BRAIDED LEATHER DESIGN:
The Smart USB bracelet leather material doesn't crack or peel and can withstand scratches and scrapes. It is comfortable to wear as a bracelet and comes with a perfect seamless metal joint devise which makes it tight and safe enough when you're wearing it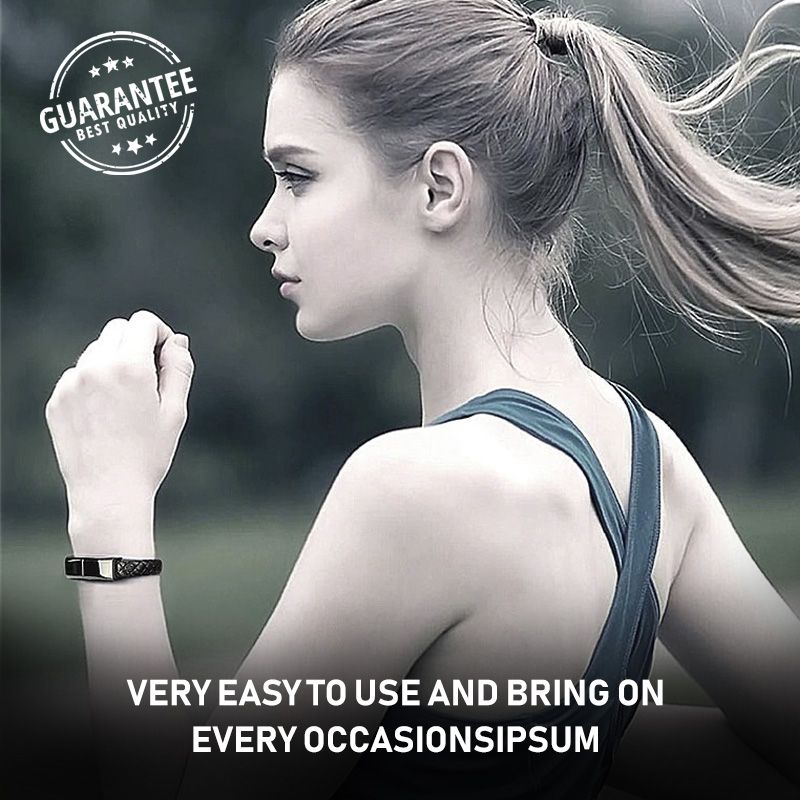 🟠  SPECIFICATIONS :
Micro USB Charging Cable Bracelet
Model Number: Portable Leather Bracelet Data Cable
Interface: for iPhone/Android/Type-C
3 in 1: Creative USB Charging Cable+Transmission Line + Classic Leather Bracelet
Simple to use, convenient, fun, & fashionable!
Power Source: USB
USB Ports:1
Weight:54g