Want to stay alert and aware of what's behind you while cycling? The Bicycle Wrist Mirror offers the convenience and visibility you need so you won't have to turn your head and risk wobbling or worse.
The wrist-mounted bike mirror is rotatable and comes with an adjustable strap for maximum angle control and better viewing of oncoming traffic or make left turns and lane changes confidently, helping you get places safely and in style.
What's more, the bike wrist mirror has a wide field of view so you can easily position yourself and interpret images in terms of distance. It could be a real life-saver for all cyclists.
Stay safe and confident! Get your own bicycle wrist mirror NOW!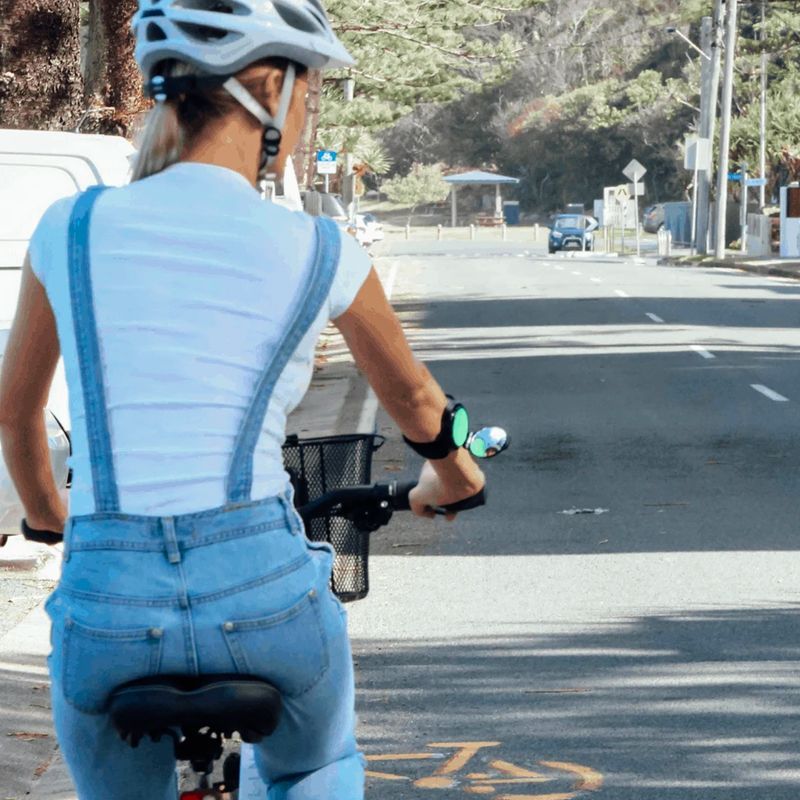 Greatly improved cycling safety and confidence.
Rotatable mirror to easily control the viewing angle.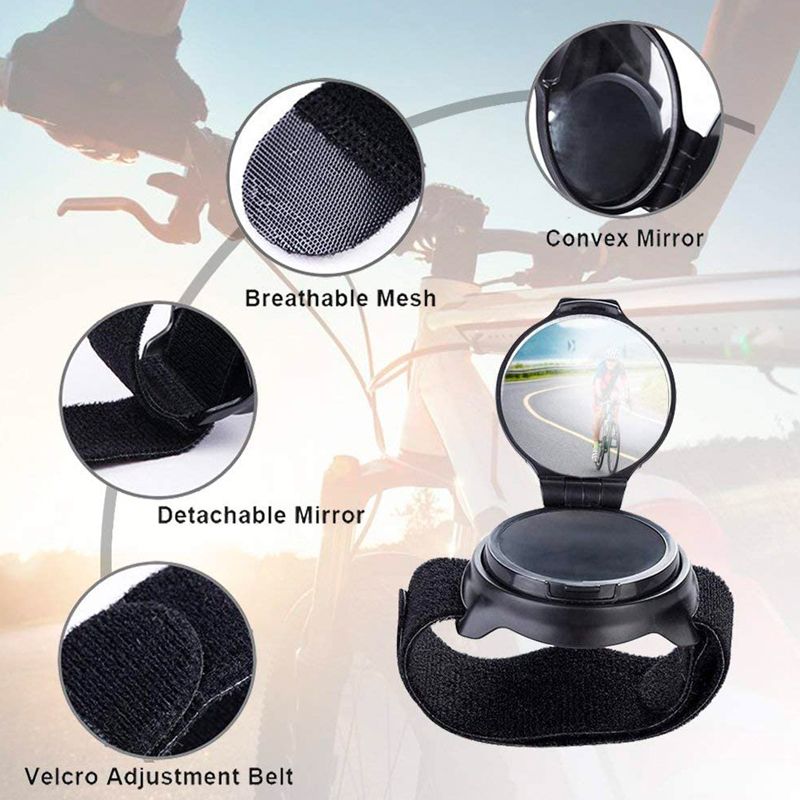 Adjustable strap to keep the rearview mirror in place and secure it to your wrist.
Very wide field of view so you can safely stop or change directions.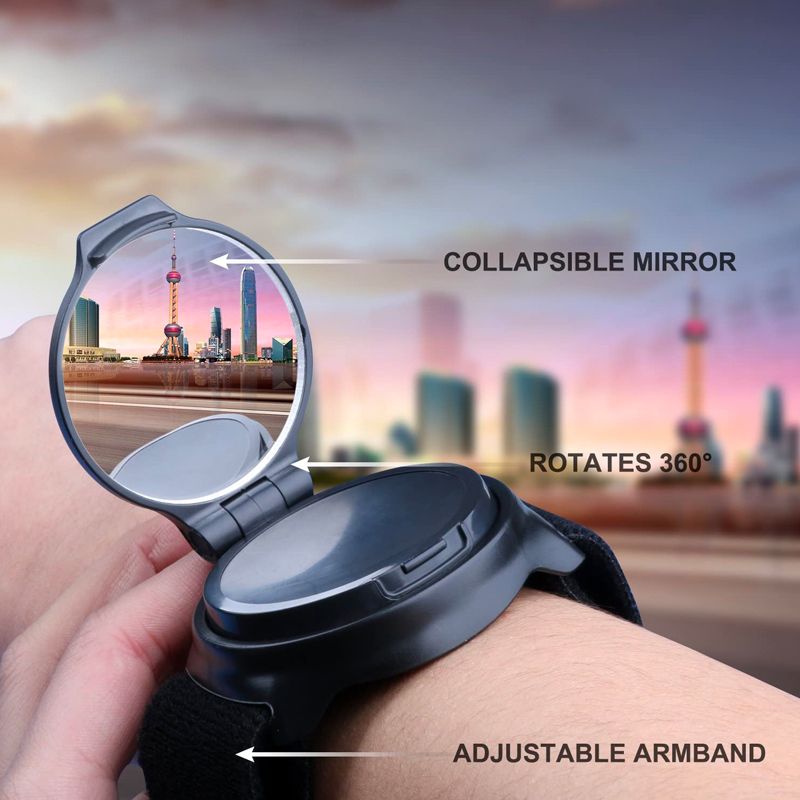 Cool,  lightweight design for extra comfort.
Super  easy to wear and use.
Perfect for all bicycles and motorcycles.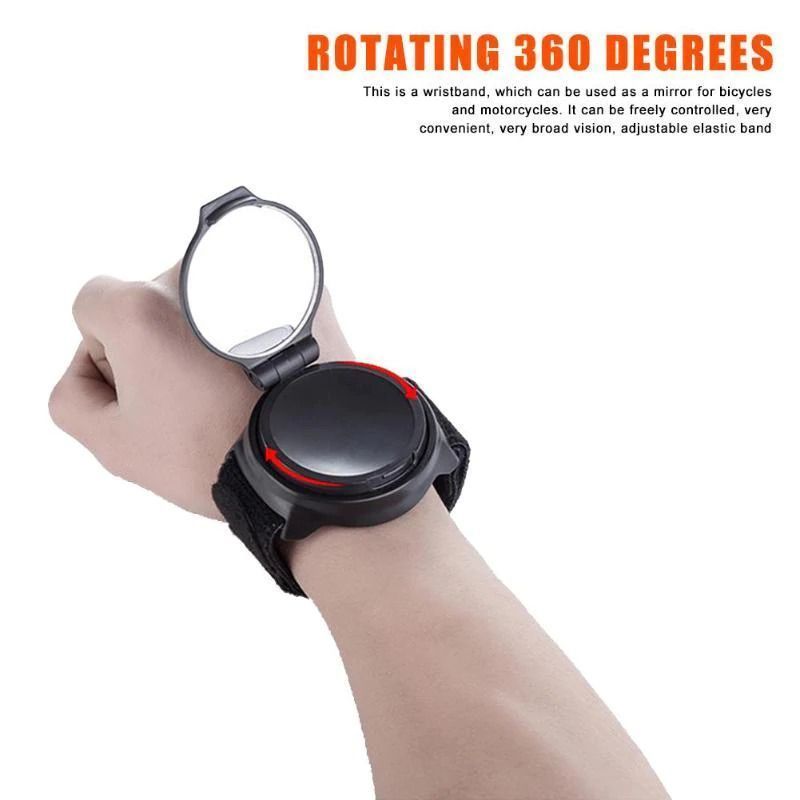 Specifications
Color: Black
Material: mesh/elastic band
Product size: 80x70x35mm (3.1×2.8×1.4in)
Handles: 21-22
Mirror size: approx. 5cm (2.0in)
Visual distance: within 20m (65.6ft)
Net weight: 40g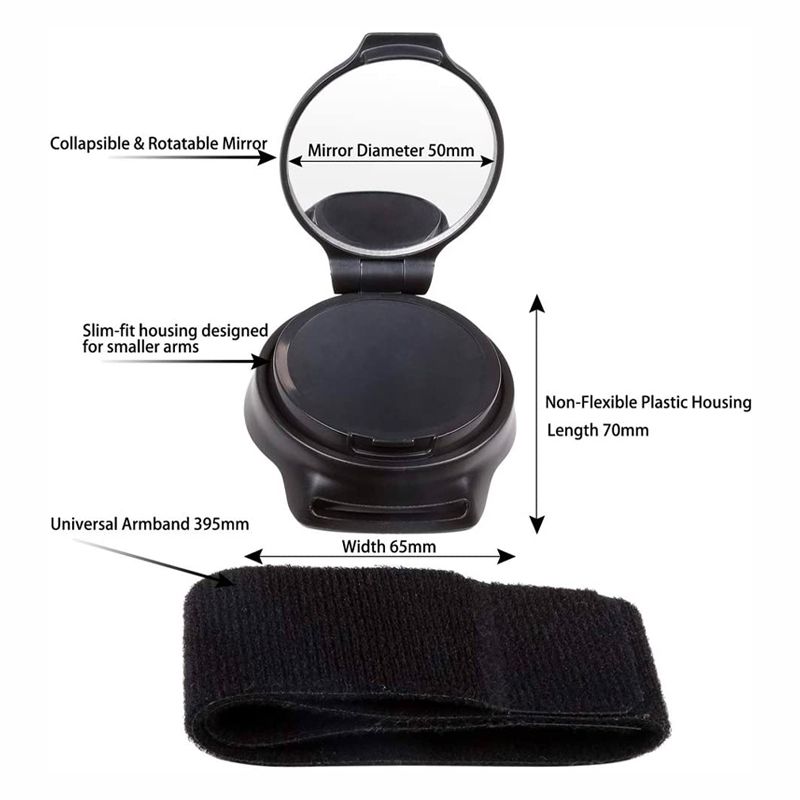 Package List
1*Wristband Mirror