Are you planning for an adventure and not knowing how many clothes and items you might need? Take them all and worry less with our Military Tactical Backpack that provides large capacity and the ability to attach more pouches and gear!!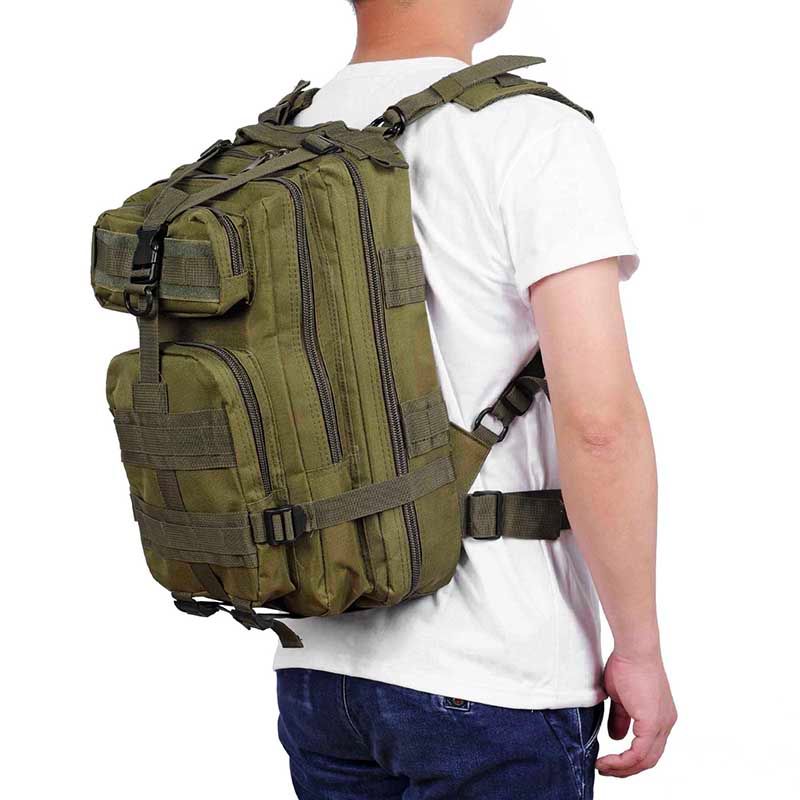 The Military Tactical Backpack is inspired by the US military and is crafted by waterproof, durable, and premium material to withstand all conditions. This Tactical Backpack also comes with many compartments for different purposes and to keep everything organized and accessible! It's also breathable with padded shoulders to provide extreme comfort!
The Military Tactical Backpack is exactly what you need for your upcoming adventures!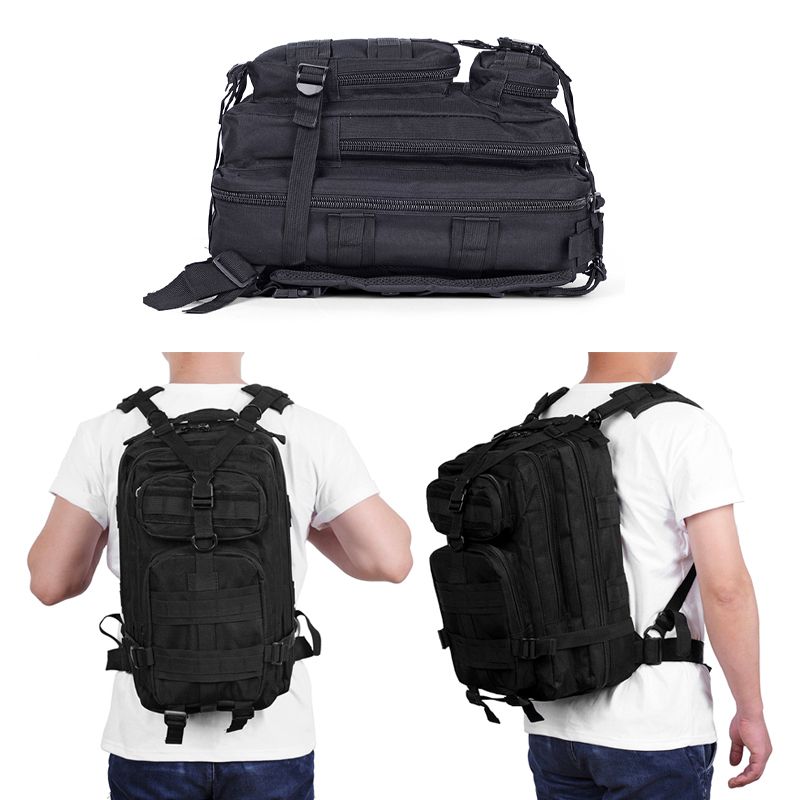 The military tactical backpack is very reliable with five spacious main compartments and sturdy zip closures.
Large storage capacity to carry all of your necessary items, including enough clothes for three days and all of your survival gear.
Triple reinforced stitching to attach extra tactical pouches, navigation equipment, camping tools, etc.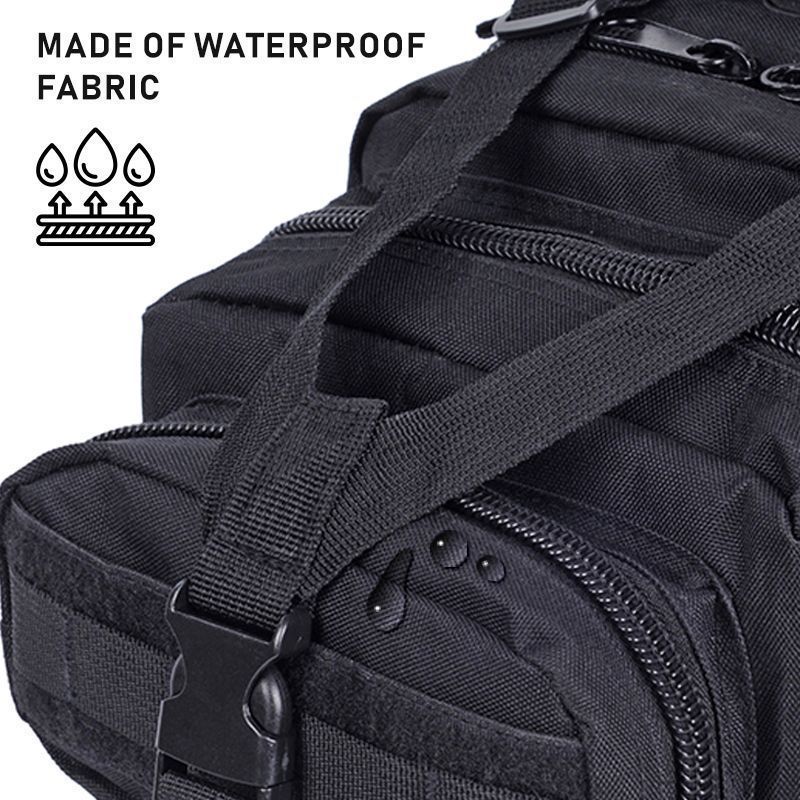 Special compartment for your smartphone for easy access and total safety.
Waterproof & premium material that will keep your items dry, safe, and protected.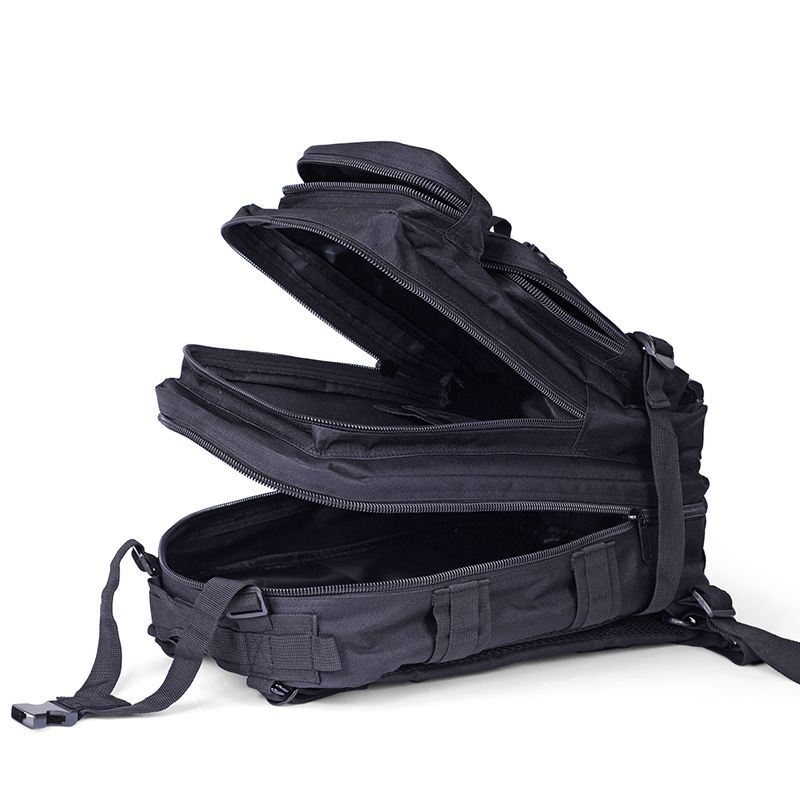 Breathable, lightweight & padded shoulders strap that allows extreme comfort when carrying the backpack for days.
Great holiday gift idea for campers, hikers, hunters, etc.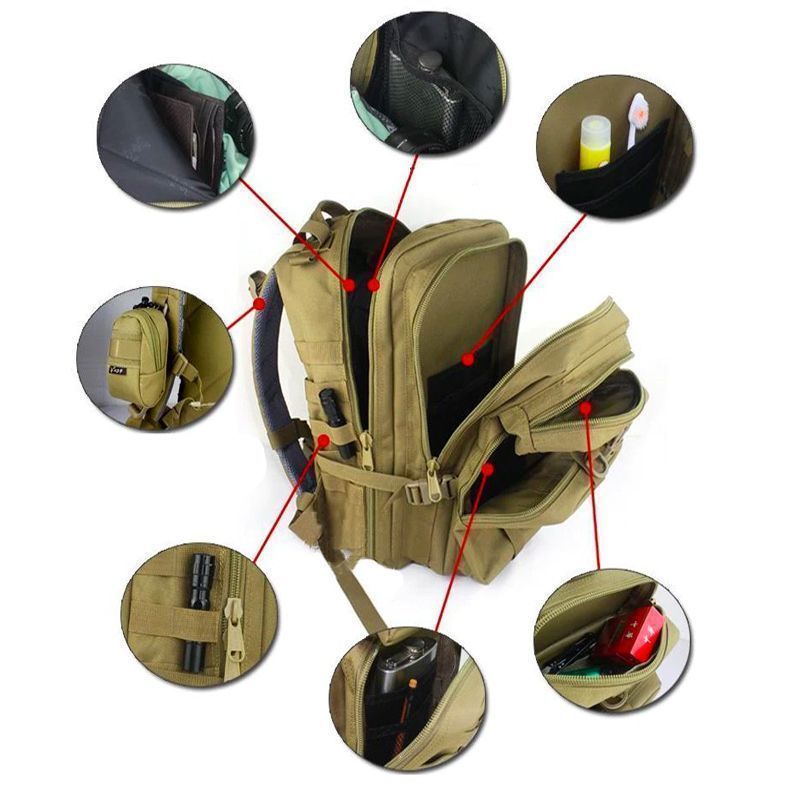 Specifications
Fabric: High-density oxford waterproof fabric
Lining: Nylon
Size: 450x230x250mm/17.72×9.06×9.84in
Weight: about 850g
Volume: about 30L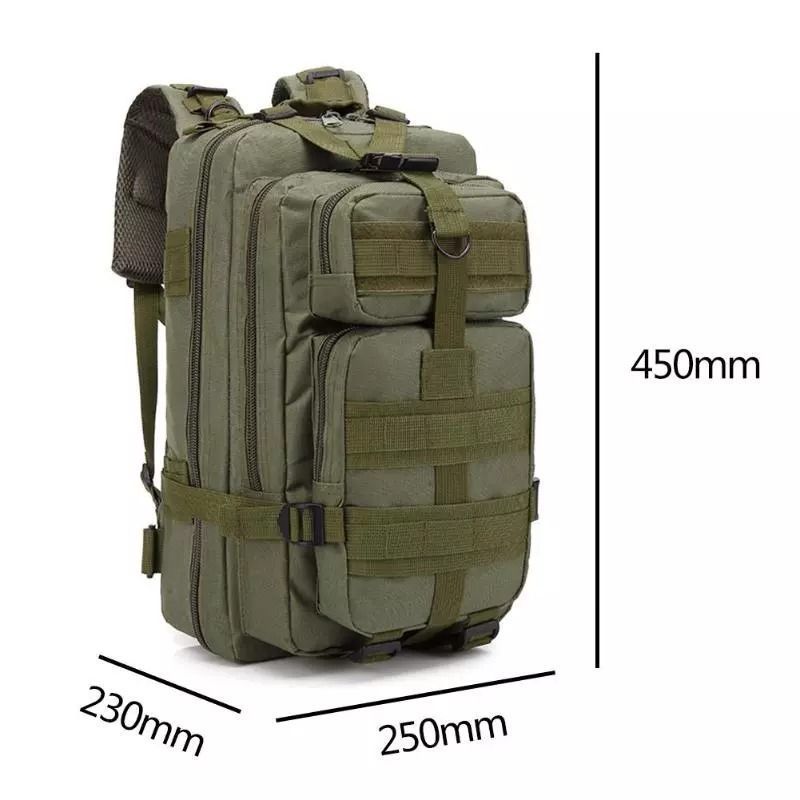 Package List
1* Tactical backpack