Looking for an effortless way to effectively protect your windshield against ice and snow? Look no further than this car windshield snow cover! It's efficiently simple; you just take it off without wasting time and effort on scratching and cleaning!
The windshield cover for snow and ice comes with security flaps and ties and can be easily tucked into your car doors, keeping your windshield protected and preventing theft. And once you're ready to hit the road, you can just fold it and store in your car,
What's more, the car windshield cover is not only resistant to ice and snow, but also to rain, frost, dust, fallen leaves, wind, and UV rays, so it's perfect to use all year round.
Get your windshield snow cover TODAY!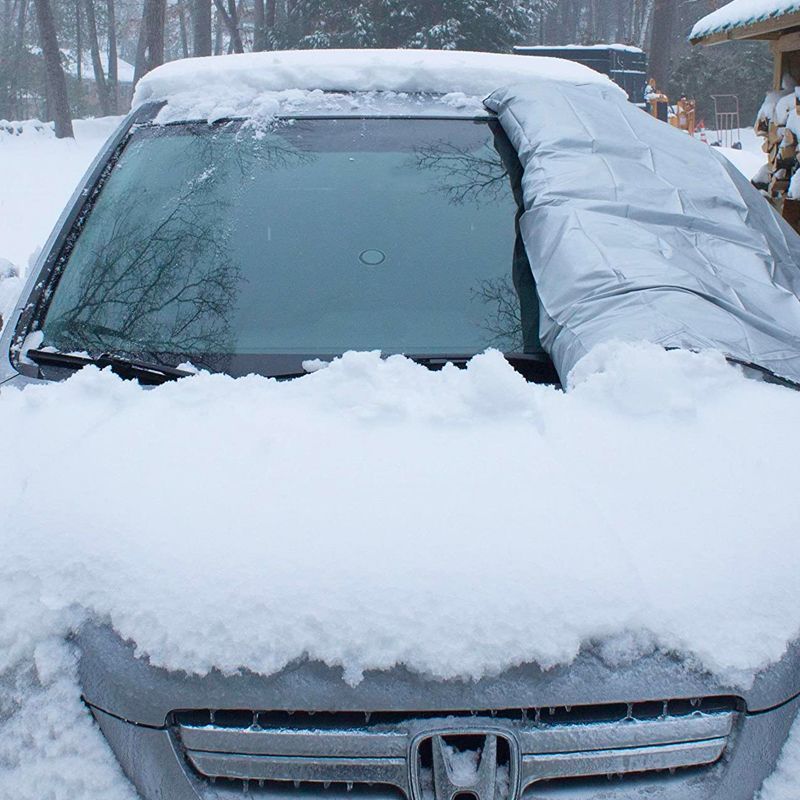 2 flaps on each side to easily and firmly install the cover by shutting the doors.
  The cover also protects the rearview mirror.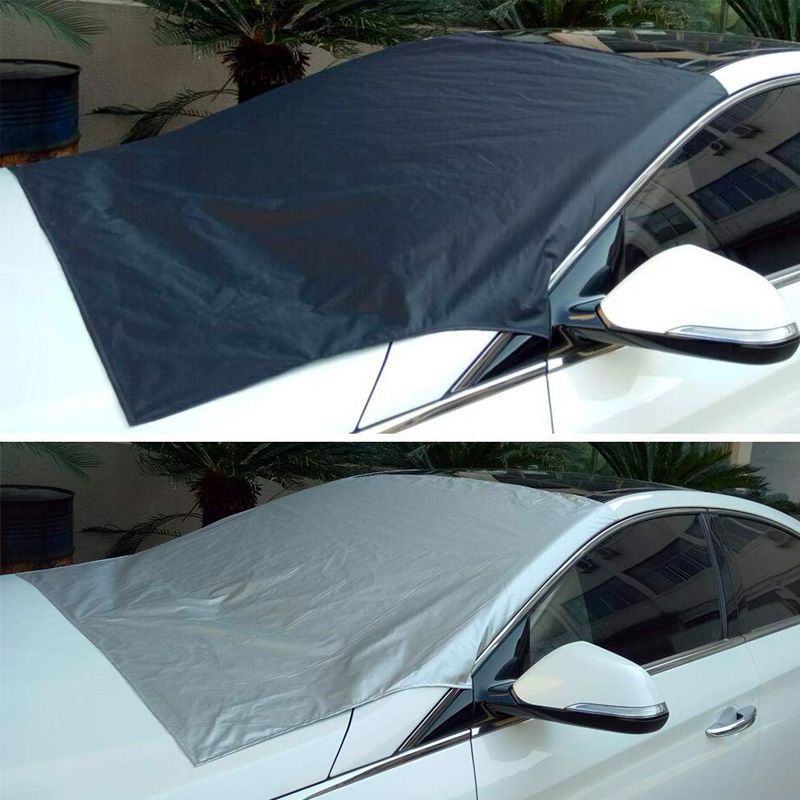 Potent magnets on the top side keep the windshield cover in place even in rough weather conditions.
  Folding lightweight cover so you can store it in your vehicle when not used.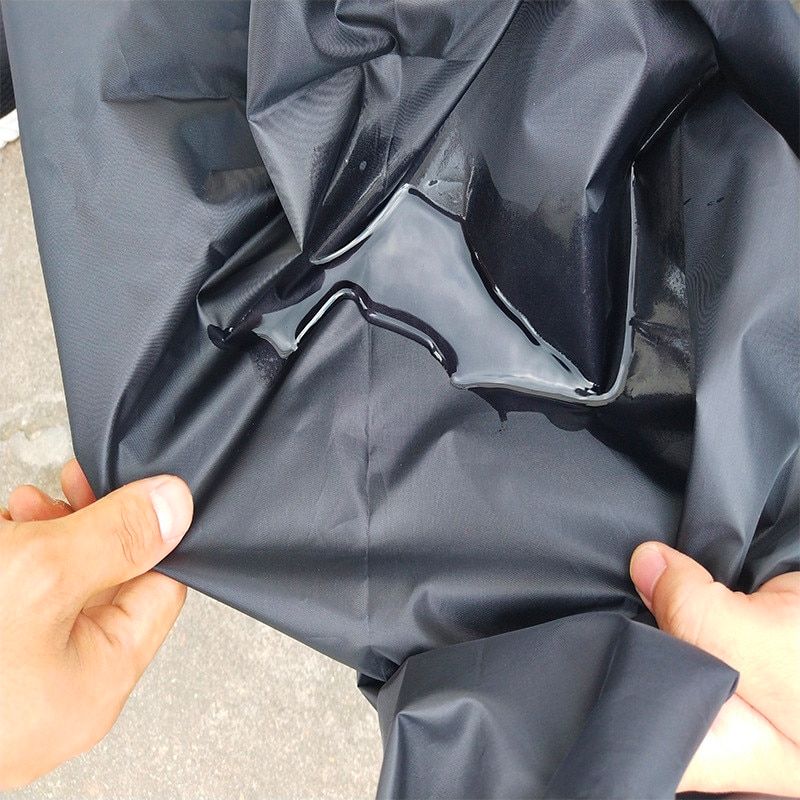 Suitable for almost all types of cars.
  Perfect for protecting your windshield in all seasons.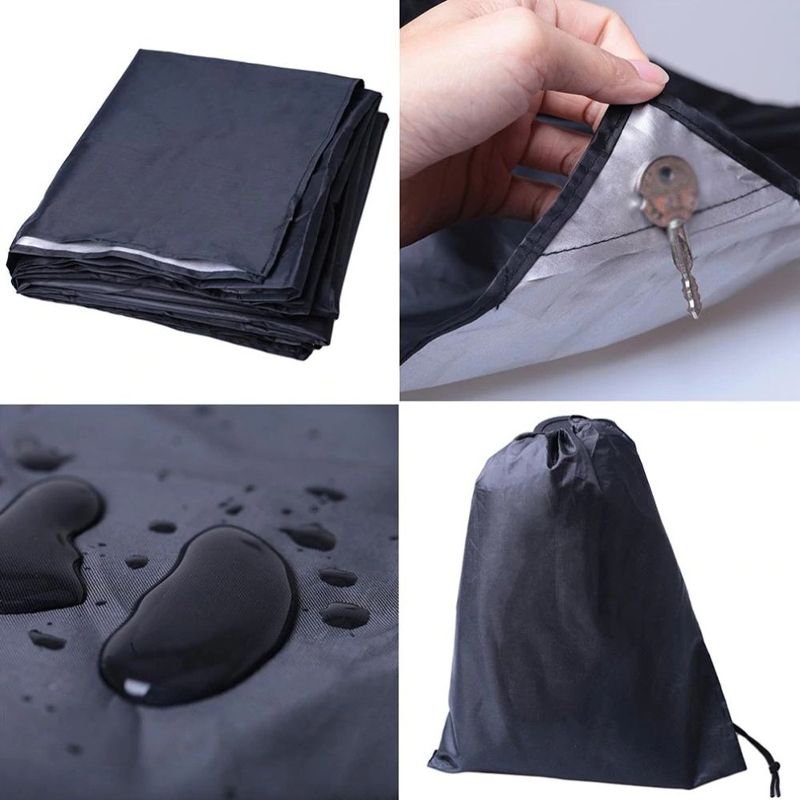 Specifications
Color: black
Size: 210*120cm
Material: Polyester Fabric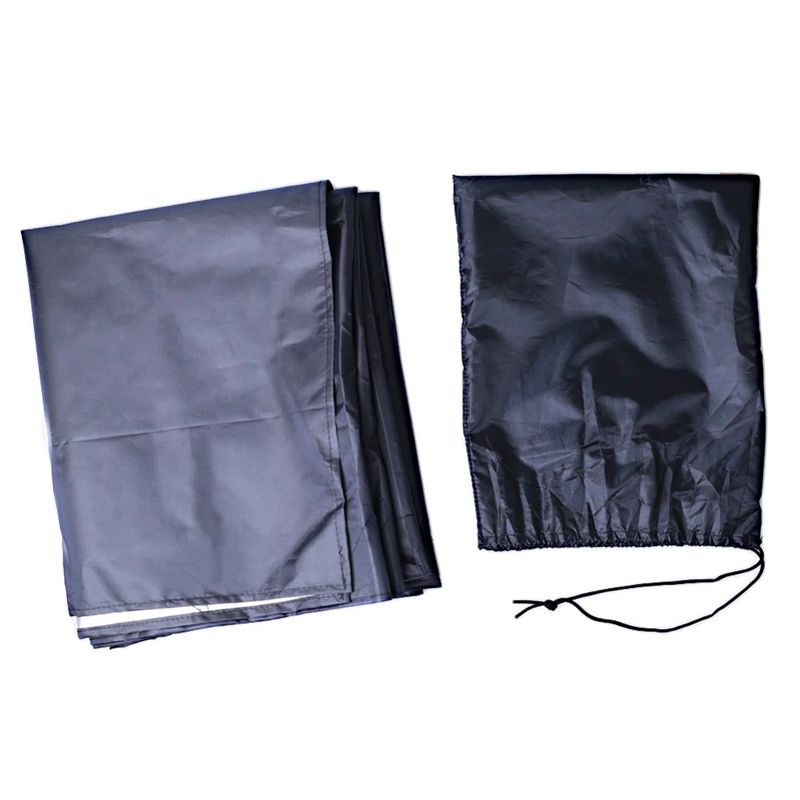 Package List
1*Windshield Snow Cover